Funding to Establish New Named Scholarships
One of the APTF programs that directly supports the main mission of the foundation is the Named Scholarship Fund. This process allows a donor to establish a fund that provides an annual scholarship to a student studying a career of specific interest to the named scholarship. Below are the most current named scholarships the foundation is seeking to fully fund for the upcoming year.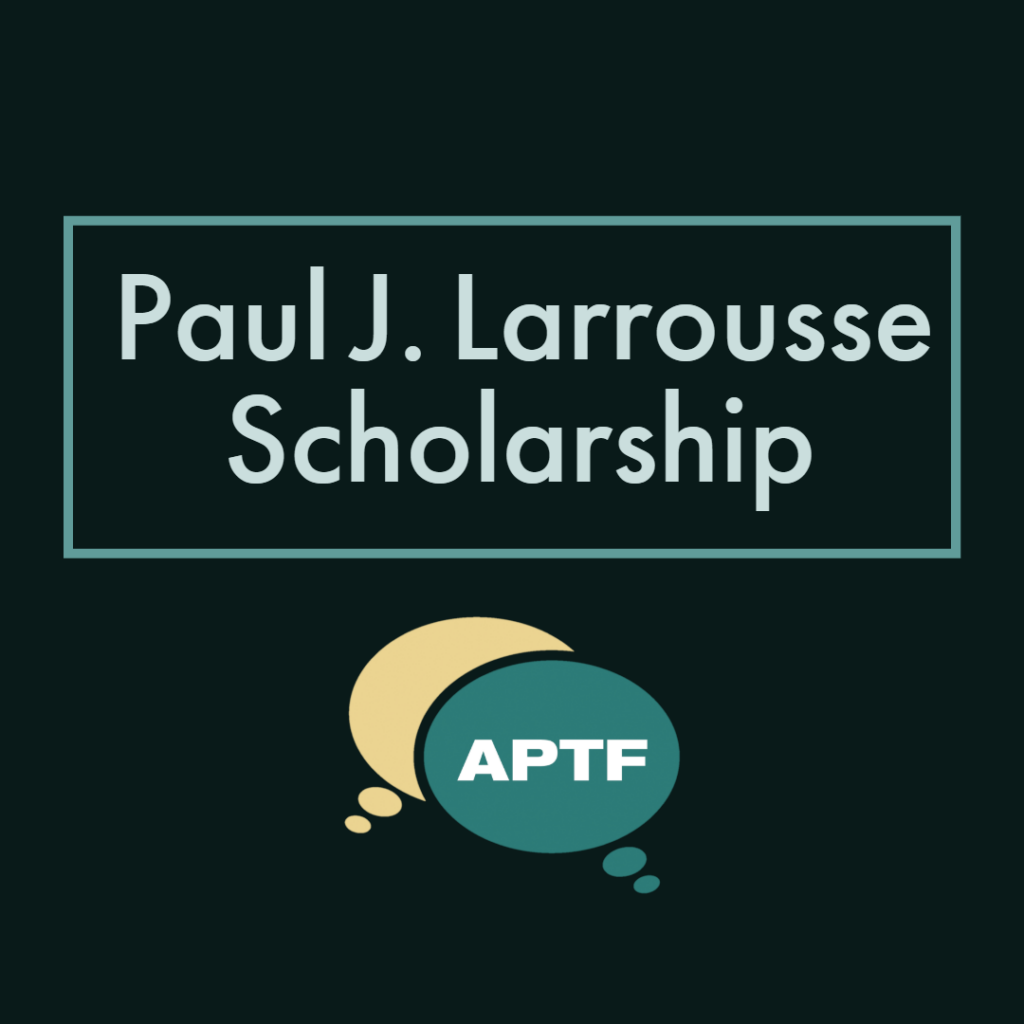 With over 40 years of service to our industry, Paul always sought to have a diverse workforce. Paul was instrumental in leading the charge for full inclusion of the LGBTQ community in both his work at Rutgers and via many leadership positions within APTA. The Paul J. Larrousse Scholarship will continue Paul's legacy of supporting a more inclusive workforce and will promote awareness and acceptance of the LGBTQ community within the public transportation industry.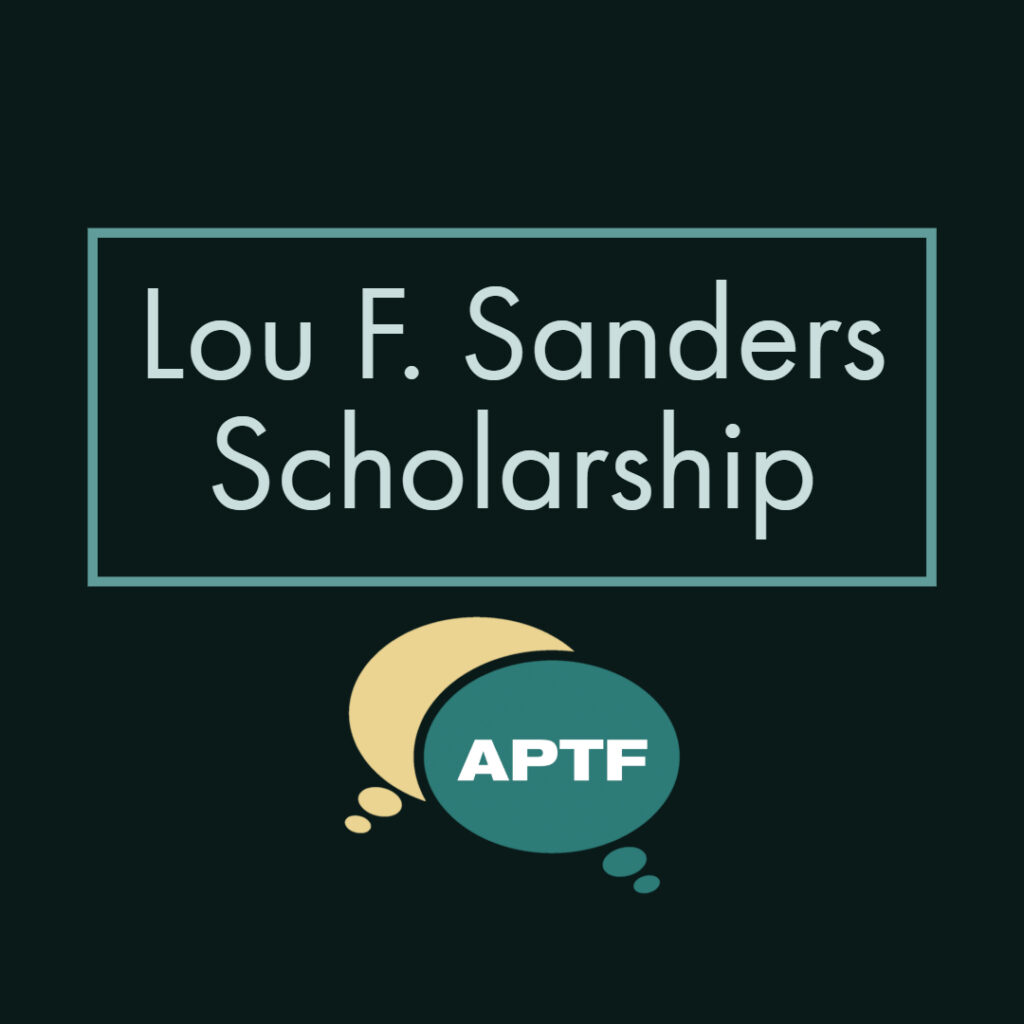 The Lou F. Sanders Scholarship recognizes the tremendous contributions that Lou made to the transit industry throughout his career, especially in the areas of passenger rail car safety, rail signaling and train control, fare collection standards, and communications standards. The scholarship will be awarded to students pursuing careers in public transit with majors in science, technology, engineering and math.
Academic Partnership
The American Public Transportation Foundation (APTF) seeks the opportunity to collaborate with academic institutions which are committed to identifying, preparing and building a targeted talent pipeline for the next generation of leaders in public transportation. The "Academic Partnership with a Purpose," Initiative, launched in 2018, has resulted in the first such collaboration between the APTF and an educational institution. Through this partnership, the University of Miami has established the Wulkan Family/American Public Transportation Foundation/University of Miami Graduate School Endowed Scholarship.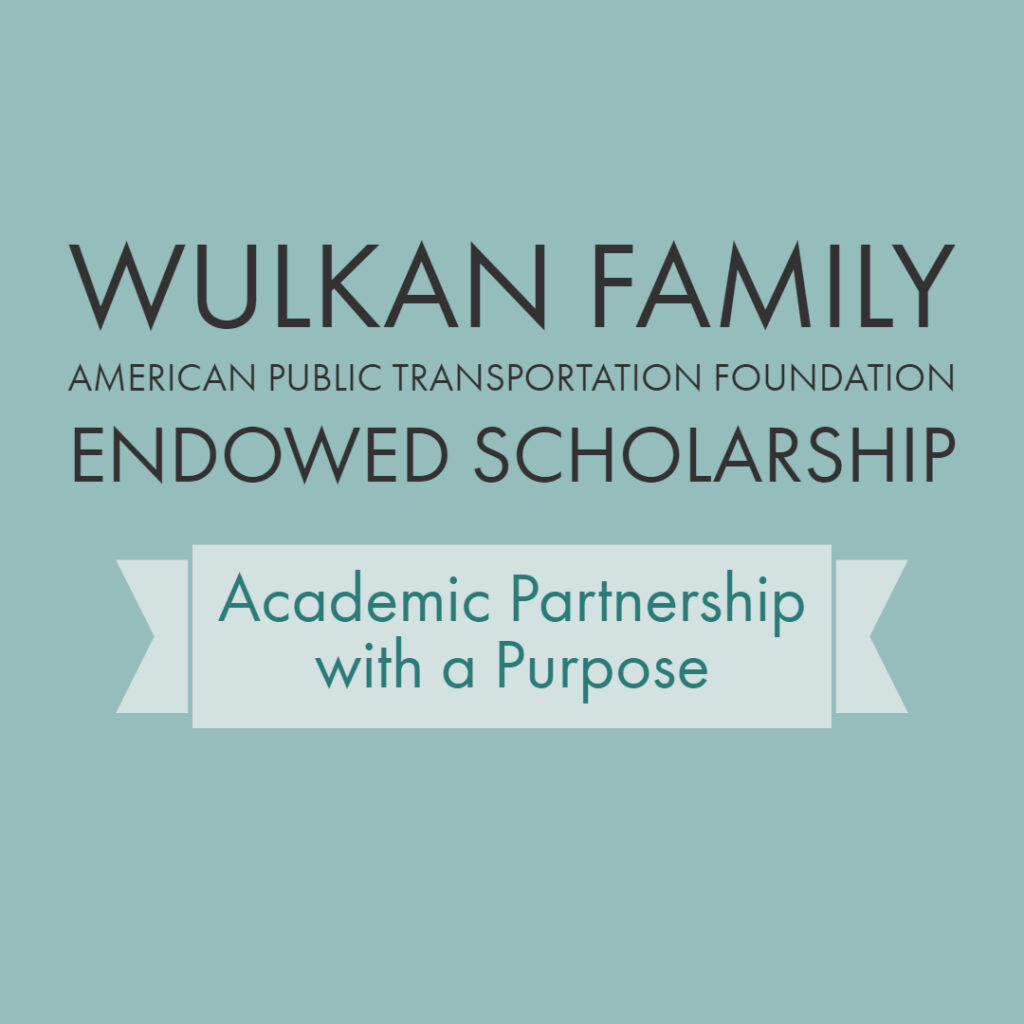 Wulkan Family American Public Transportation Foundation Endowed Scholarship was created by Alan C. Wulkan, APTF Board member, in partnership with his alma mater, The University of Miami Graduate School. This scholarship provides a funding opportunity for graduate students at the University of Miami which provides tuition assistance to one master's or doctoral student interested in a career in the public transportation industry.